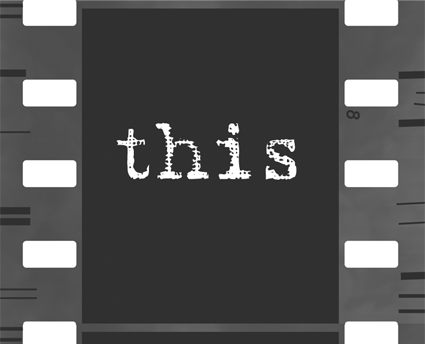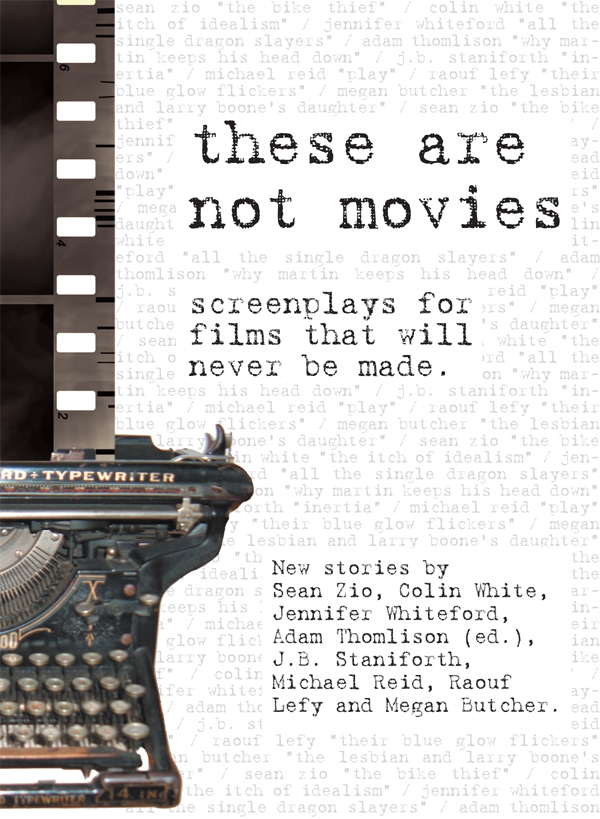 Available now! It\'s the long-awaited new book from 40-Watt Spotlight, featuring
new work from indie-lit luminaries Sean Zio, Jennifer Whiteford, Colin White, Adam Thomlison, J.B. Staniforth, Michael Reid, Raouf Lefy and Megan Butcher.

Budding love and classically comedic misunderstanding
CUTS TO:
A woman observing the sadness of city life with an epileptic's head in her hands
FADES TO:
A darkly challenged performer facing the horrible reality of art
CUTS TO:
A rumination on fame and the possibilities of romance with a dragon slayer.

This book is both a love letter and a cold shoulder to the cinema, praising its beauty
even as it tells it to go to hell. It is eight writers forgoing all that moving-picture foolishness
to make touching, shocking, hilarious movies with words alone (plus a few stills).

These are screenplays for films that will never be made.

Currently out of print. Contact us for more information and/or tell us how sad this makes you.